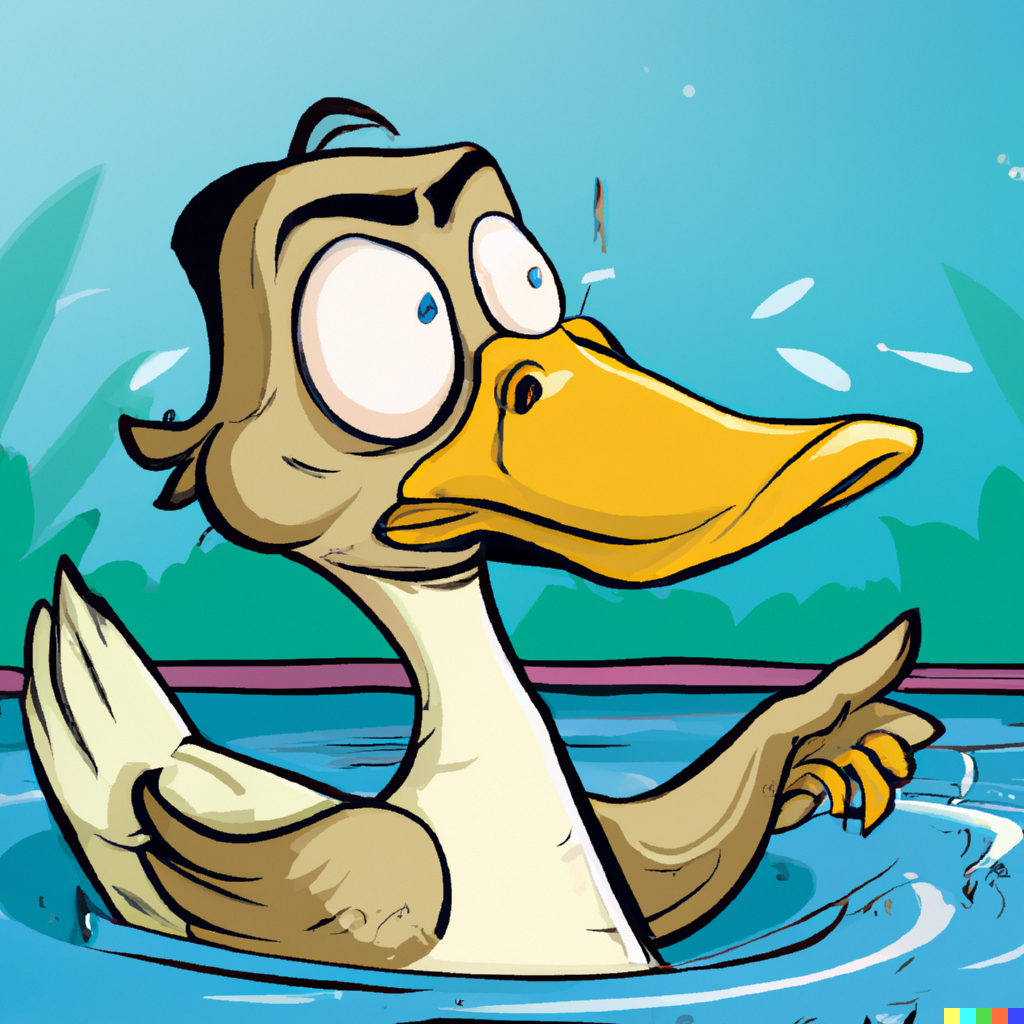 First, the story
Once upon a time, in a pond on the outskirts of town, there lived a duck named Julio. Julio was a bit of a goofball, but he was also a very curious duck.
One day, while Julio was swimming through the pond, he overheard a group of swans talking about something called "cognitive biases." Julio had no idea what that was, so he asked the swans to explain it to him.
"Cognitive biases are ways that our brains can trick us into thinking things that aren't necessarily true," one of the swans explained. "For example, if we see something that confirms our beliefs, we're more likely to believe it, even if it's not true."
Julio was like, "Woah, that's messed up. My brain is tricking me all the time!" He knew he had to learn more about cognitive biases.
So Julio spent the next few days reading books, talking to other animals, and asking questions. He learned about all kinds of biases, like the confirmation bias, the anchoring bias, and the framing effect.
One day, Julio was hanging out with his best friend, a flamingo named Frank. Frank was trying to decide which type of worms to eat for lunch.
Julio noticed that Frank was only looking at worms that were pink, because he thought pink worms tasted the best. But Julio knew that Frank's brain was playing a trick on him. That's because Frank had already decided that pink worms tasted the best, so he was only looking for evidence that confirmed his belief. That's the confirmation bias in action.
Julio told Frank about the confirmation bias and how it could lead to bad decisions. Frank was like, "Woah, that's messed up. I need to be more careful about how I make decisions."
Julio was happy to see that his friend was learning and growing. He knew that understanding cognitive biases was an important part of being a wise and thoughtful animal.
As Julio swam through the pond, he couldn't help but laugh at the swans. "Those guys are always so stuck up," he thought. "They think they're better than everyone else just because they're white and have long necks. What a bunch of jerks."
And here is how I generated it
This is powered by ChatGPT and Dall-e from OpenAI. It all start with a text prompt on ChatGPT
Write a story for children, in the style of Mitch Hedburg, about a duck, name "Julio", that learns about cognitive biases, include an example of each cognitive bias, include text prompts for Dall-e illustrations. Include links to Dall-e illustrations. Include mildly rude jokes about swans.
ChatGPT returned this for the Dall-e prompts, I had to fill in the blanks a little bit
Text prompts for Dall-e illustrations:
Julio swimming through the pond, with a curious expression on his face.
A group of swans gathered around a lily pad, deep in conversation.
Julio reading a book about
So what do the suggested images look like?